56 oz. Acrylic Storage Decanter
Interested in purchasing our wholesale products? Log in or request an account.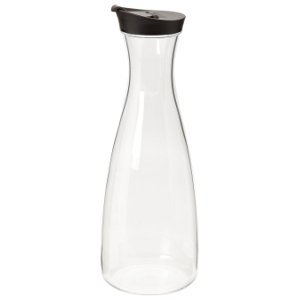 Stylish and efficient, the 56 ounce Acrylic (PBA Free) Toddy® Decanter is the perfect instrument for storing and pouring your cold brew concentrate. The silicon seal allows the decanters to be stored standing up or on their sides without any leaking. Built to stand up to the toughest of treatment, the resilient design will prevent breakages while still making pouring the next cup a breeze.
Sold in cases of six, one brewing from the Toddy Cold Brew Commercial Model will fill each of the six decanters.
Like all of our Toddy products, Toddy Decanters are backed by our money back guarantee. If you aren't satisfied with your purchase, please contact us and we will do our best to rectify the issue.
SKU: J-56-CASE