Commercial Toddy System Spigot
Interested in purchasing our wholesale products? Log in or request an account.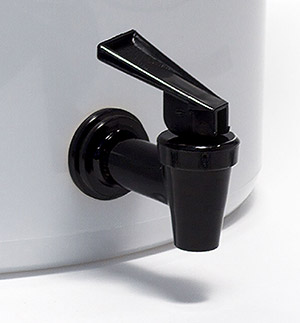 Letting you pour your coffee or tea straight from the source, the Commerical Toddy System Spigot makes dispensing every cup effortless. Our plastic spigot comes with an easy to use flip handle, allowing for a large flow capacity for the 2.5 gallon concentrate produced by the Toddy Commercial System.
The durable plastic construction is not only the model of efficiency, but is also constructed for easy cleaning and care.
SKU: TCMS