Summer Is Coming 11x17" Poster
Interested in purchasing our wholesale products? Log in or request an account.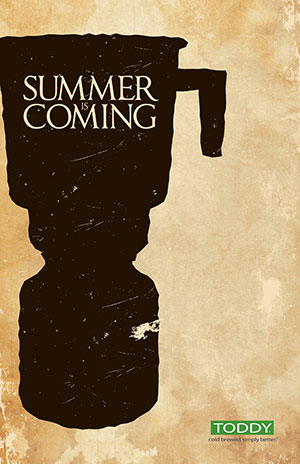 Cold brew coffee enthusiasts can finally get excited for summer. As opposed to the ominous fears of winter, summer gives you a collection of delicious and smooth coffee and tea options to serve your cold brew drinking customers whether they are out enjoying the sun or taking it home for an HBO marathon.
Pick up one of our iconic Summer Is Coming posters and remember that everything is better with some cold brew in the belly.
Supplies are limited.
SKU: POSTSC