Toddy® Cold Brew System - Glass Decanter Lid
Interested in purchasing our wholesale products? Log in or request an account.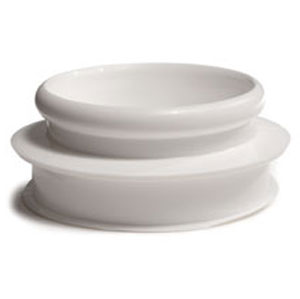 Keeping your cold brew concentrate fresh for up to two weeks, the Toddy® Cold Brew System Glass Decanter Lid fits snugly around the top of the Decanter. Constructed with a low density polyethylene plastic, this all white lid is designed to stand up to bumps and bruises without spilling any of your coffee or tea.
By pushing the lid firmly into the top of the glass decanter, a near air tight seal is formed. This will allow you to keep your concentrate fresh for up to 14 days. Each glass decanter includes a pour spout, so every fresh cup of concentrate simply involves pulling the decanter lid off, pouring, and reinserting to keep the next cup just as fresh.
SKU: THMGL
UPC: 758591011065