Toddy® Cold Brew System - Handle for Brewing Container
Interested in purchasing our wholesale products? Log in or request an account.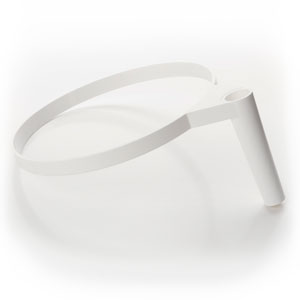 Built with a high density polyethylene plastic, the durable Toddy® Handle is designed to fit firmly around the rim of the Toddy® Cold Brew System Brewing Container. This lightweight handle allows you to lift the container on top of the Toddy® Glass Decanter and let the concentrate flow once the brewing process is complete.
Easily removed from the Toddy® Brewing Container, the Toddy® Handle is easy to clean and requires virtually no maintenance. Simply toss it on every time you want to make a new blend.
SKU: THMBH
UPC: 758591011089